I just paid $70 after shipping for a Selmer Bundy Bb in untested condition. The cork looked good in the pictures, so I took a chance.
The serial number is 63684 and the mouthpiece is a Selmer Goldentone 3. Overall, it's in good condition and it seems to play well (I just started learning, so I don't know much.) but two of the pads fly off if I open the tone holes and the tenon between the two joints wobbles. It needs a little work.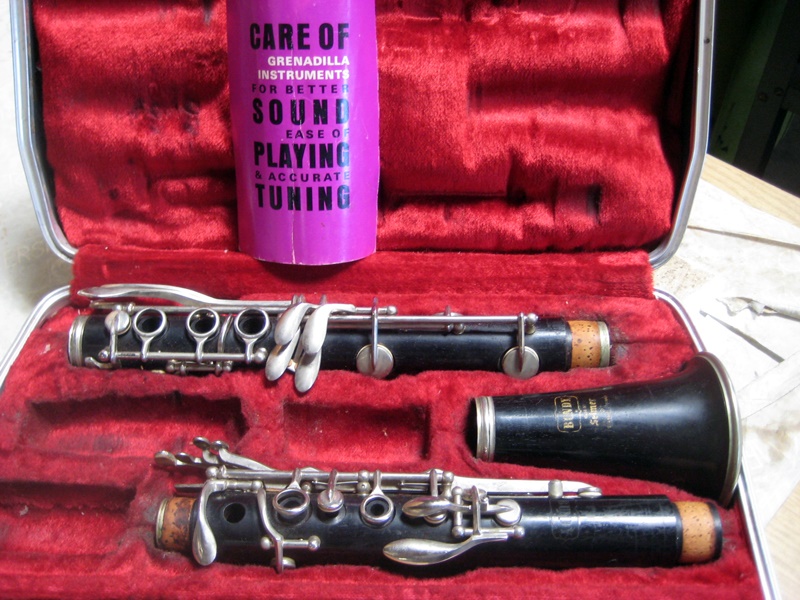 For some reason Bundy included the care instructions for a grenadilla instrument, which the original owner kept.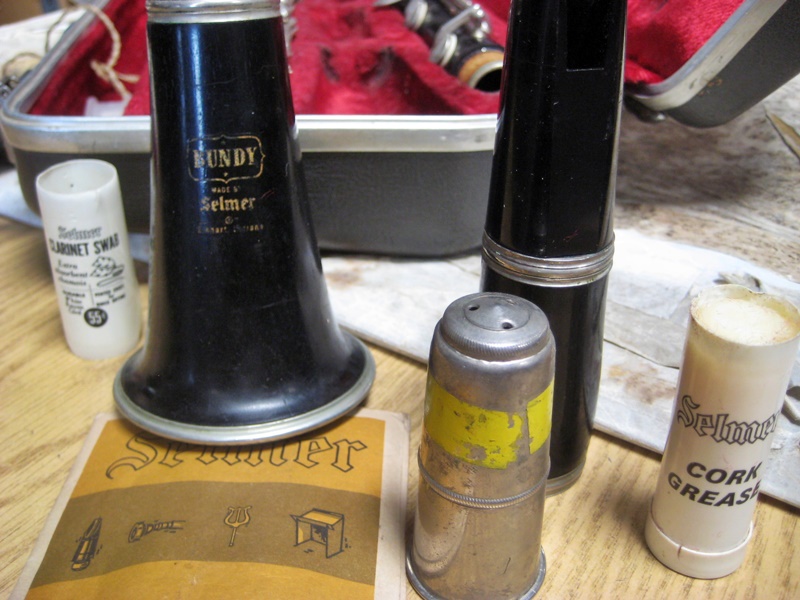 The original owner also kept the brochure of fine accessories that Selmer offered to enhance his clarinet experience. From the paint on the mouthpiece cover, I'm guessing it was an institutional instrument. Feel free to correct me.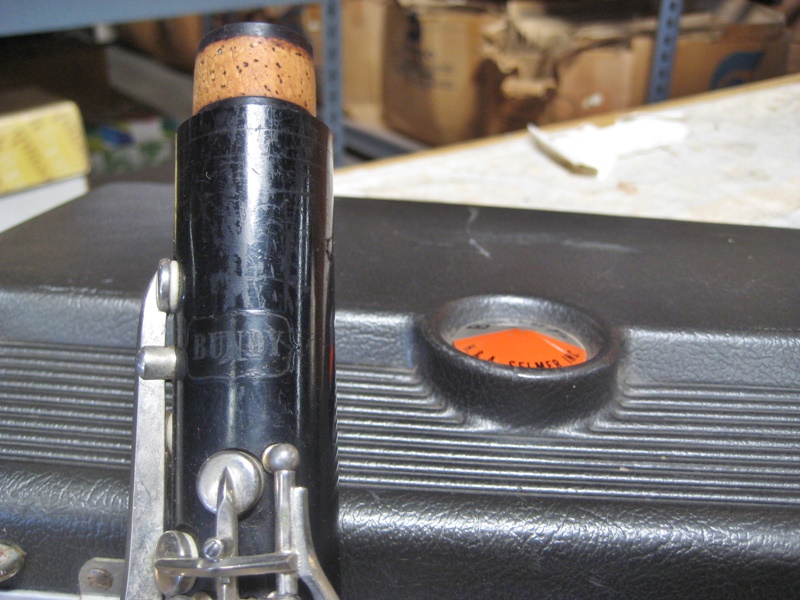 The logo on the upper joint. I looked up Bundies with that style case and one clarinet with a higher serial number had a sticker on the case from a 1974 band camp, so mine might be late 60's. I haven't found any serial number lists that might match it so far.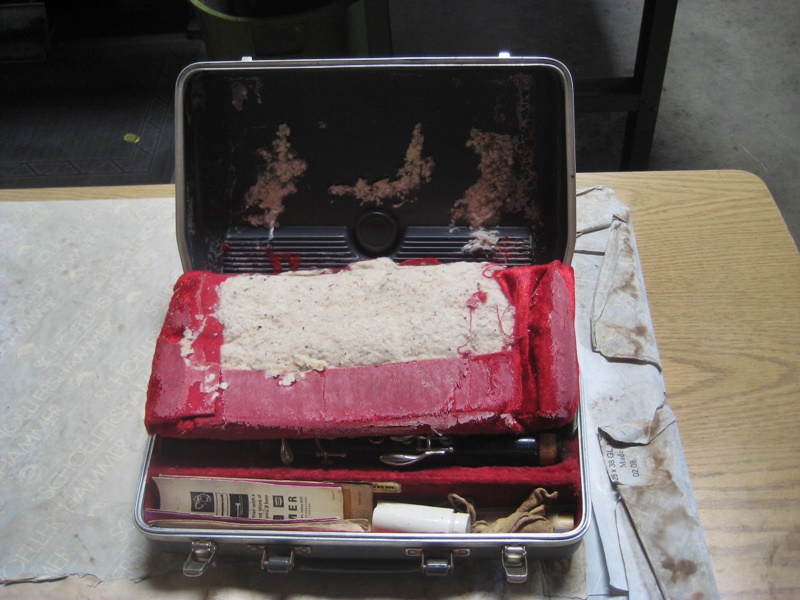 But I would like to glue the lining back in. What glue would be safe for the clarinet?
I took it to Alan's Music Center in La Maesa, CA. The technician there said he can have it in playable condition in about 5 weeks for around $60 or $70. Four or five pads, new cork, some cork bumpers and adjustment. And he said that it's wood, so I won't be trying to learn clarinet repair on it, thank you.
So for about $140, or about $200 if I get a George Bundy Signature mouthpiece, I have a Grenadilla Bundy in playable condition. On Ebay, I saw prices for wood Bundies between $300 and $800.
Overall, I'm not unhappy with my purchase.