Clarinet CE/Moderator
Staff member
CE/Moderator
Caveats:

* The H-Couf Superba-style keywork was added to all Keilwerth horns at almost exactly sn 68,000 (1971). You can actually check me!

Go here

. The 67633 horn has old-style keywork. 68374 has new.

....

Mind you, there was some model overlap: the latest "Angel Wing" The New King I have pics of is

50051 (1965)

. The first The New King with the standard, boring, sheet-metal keyguards I have pics of is

51915 (1965)

. The first The New King

Special

I have pics of is

42380 (1961)

. That 1961 date bothers me. Either Armstrong started ordering H-Coufs in 1961 or earlier or Keilwerth was just coming out with new models because they wanted to confuse folks. Researchers, at least.
Does this help ?
Here's an early Superba 1/2-ish alto SN# 56462
notice the similarities to the normal Keilwerth, and the see-saw F# key, extra key and plexi pant guard.
This is actually a 2 if you notice ... related to the question of
when
the 1 and 2 coexisted. But of course it has RTH. So did early 1/2 both have RTH in the beginning? What was JK offerings at this and slightly before this SN?
EDIT: I should also add that Mr Gary Ferree was quite happy when he mentioned that he redesigned the RH side F# key, away from the see-saw type to the more modern type. He also (re)added as standard the high F# key.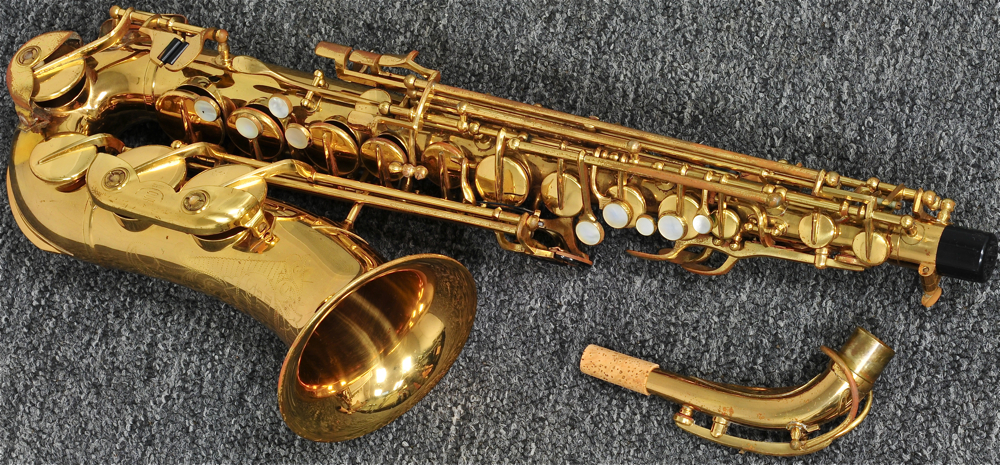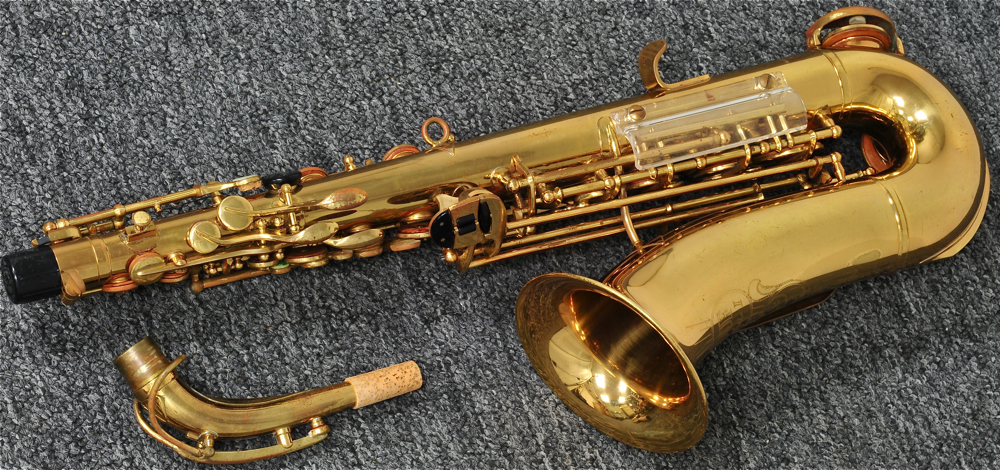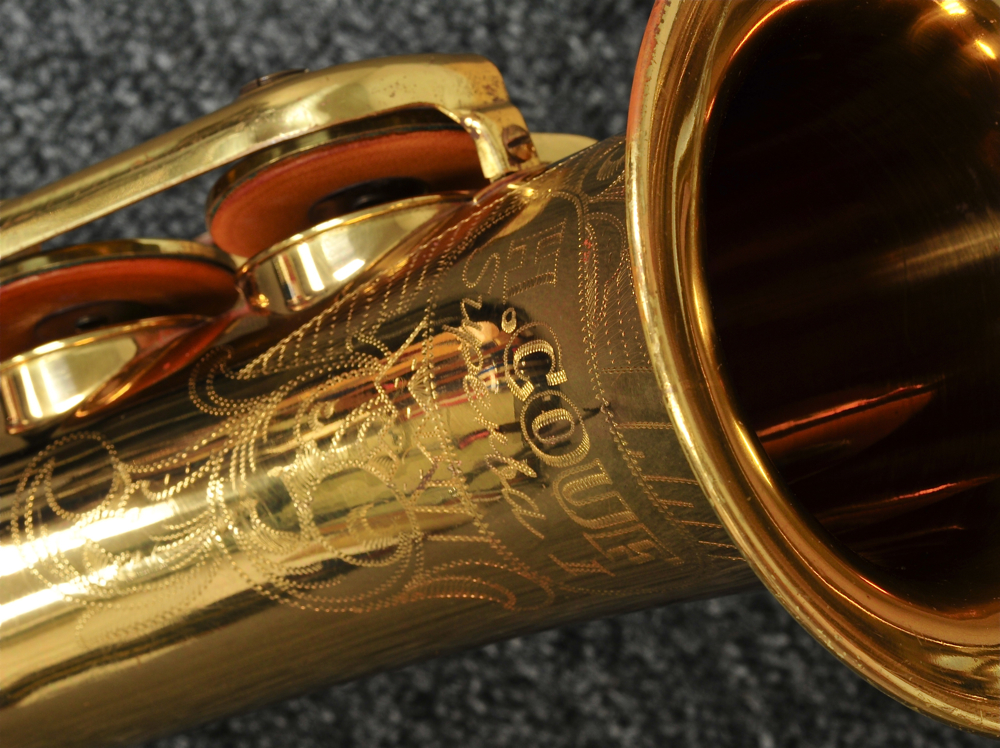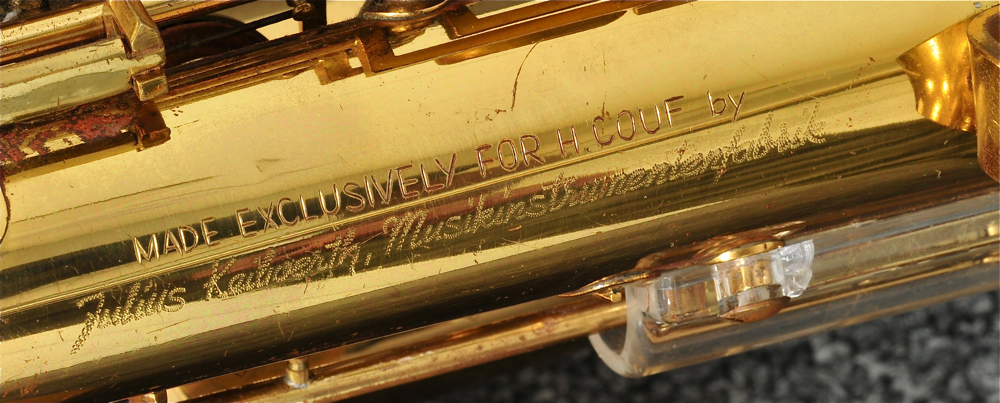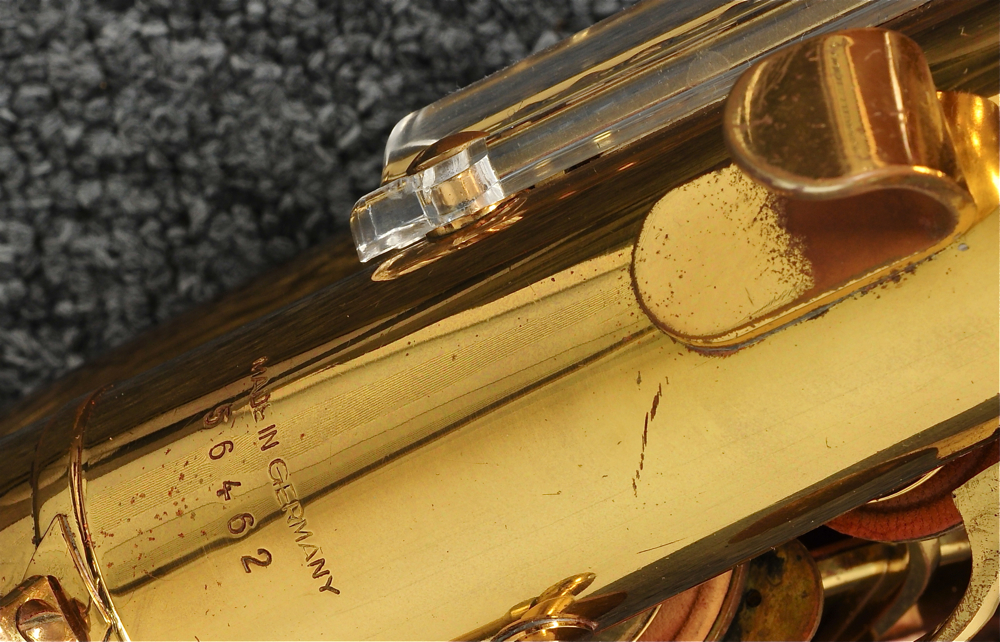 Of course, then you had those Bundy Specials. SN 48799. You can look at the pictures on the junkdude.com website. Were these Keilwerths or German Amati's or Dörfler & Jörka or something?
What is interesting identifier is the bell roll. If you notice they don't roll the bell all the way over and instead roll it and meld it into the bottom of the bell flare. This unique feature may help identify who actually made it. I know some vintage brass (mostly Trumpets and Cornets) had this type of bell roll but I cannot recall which makes/models.
or a 48748 tenor from eBay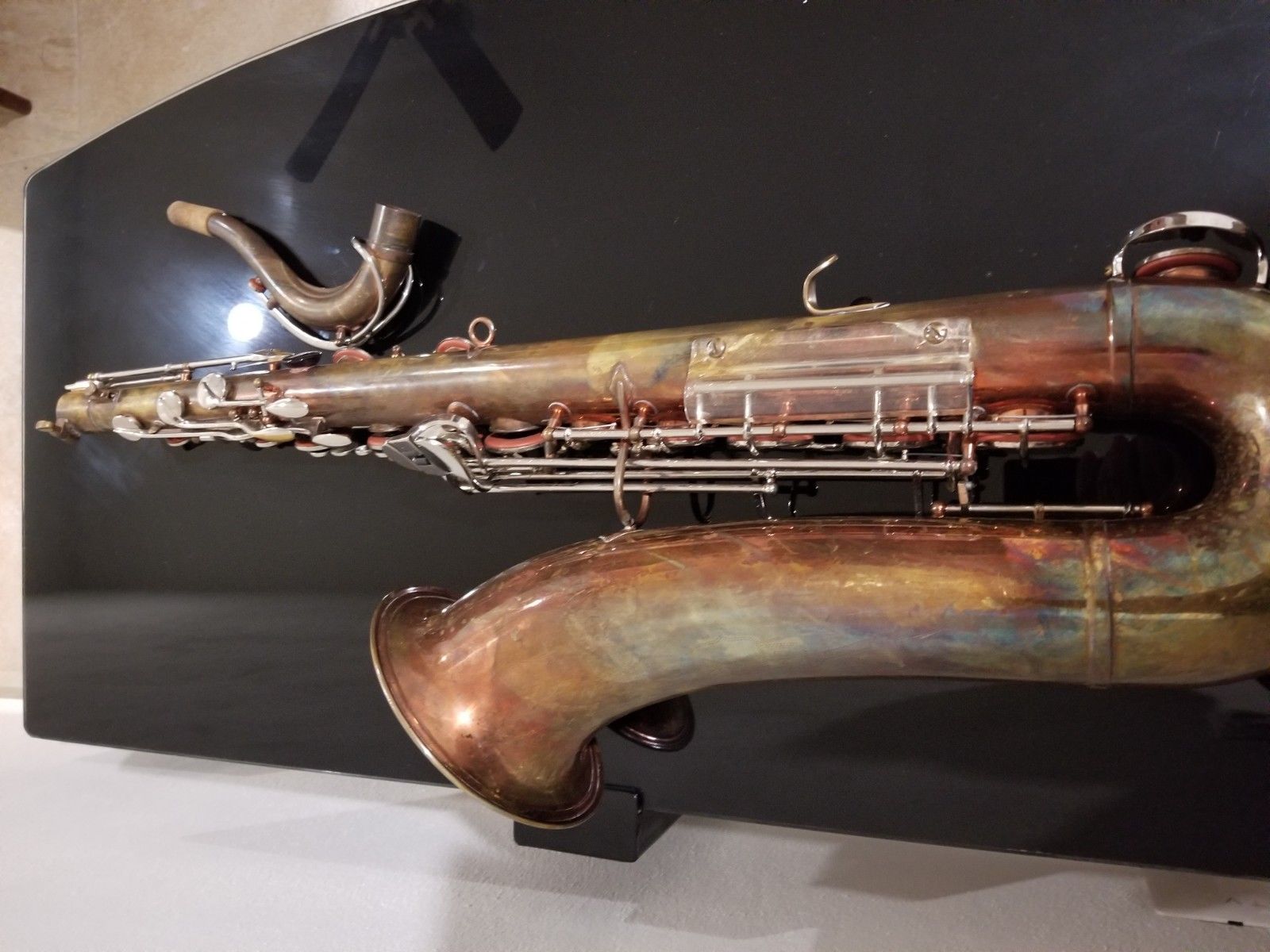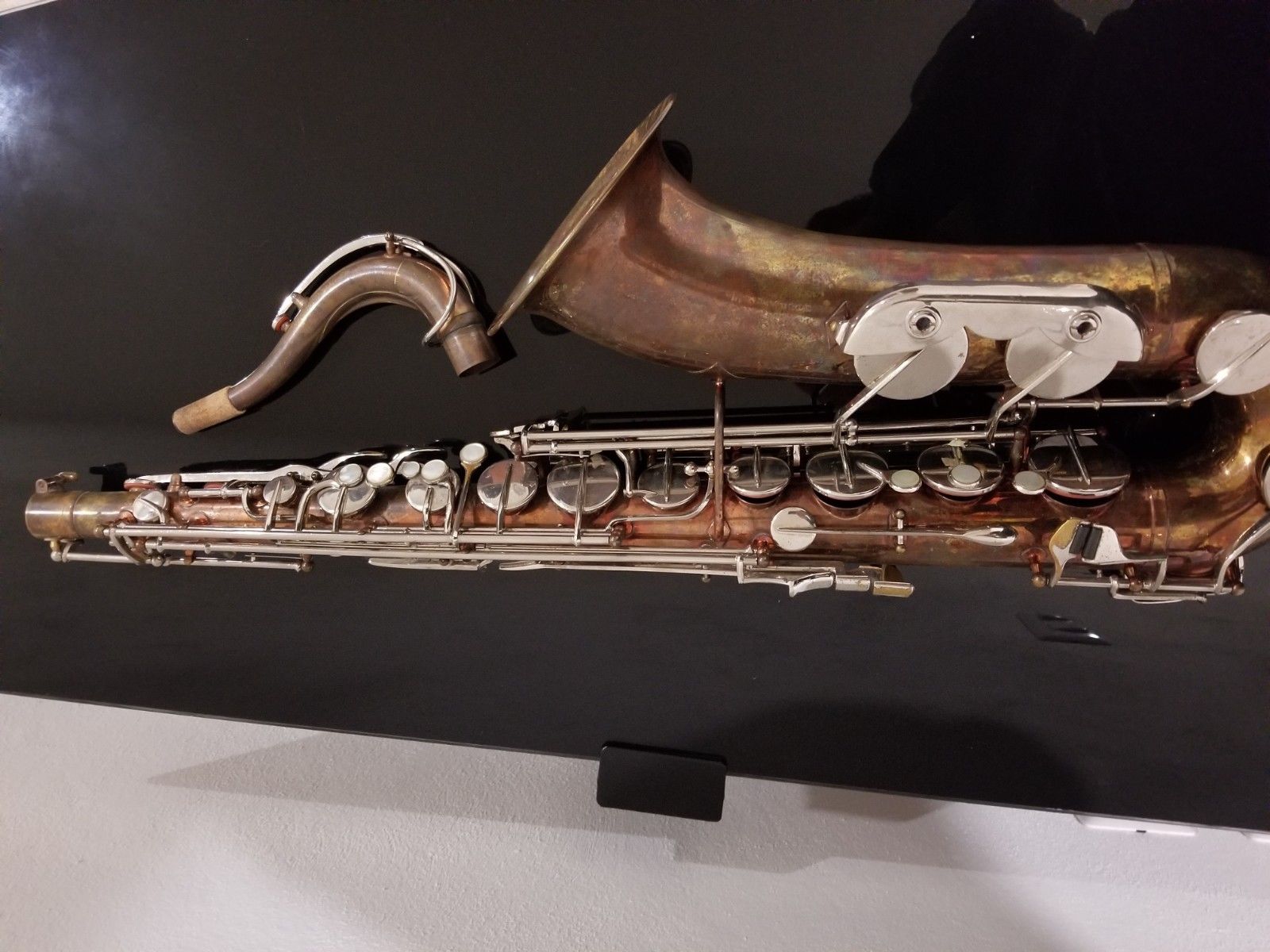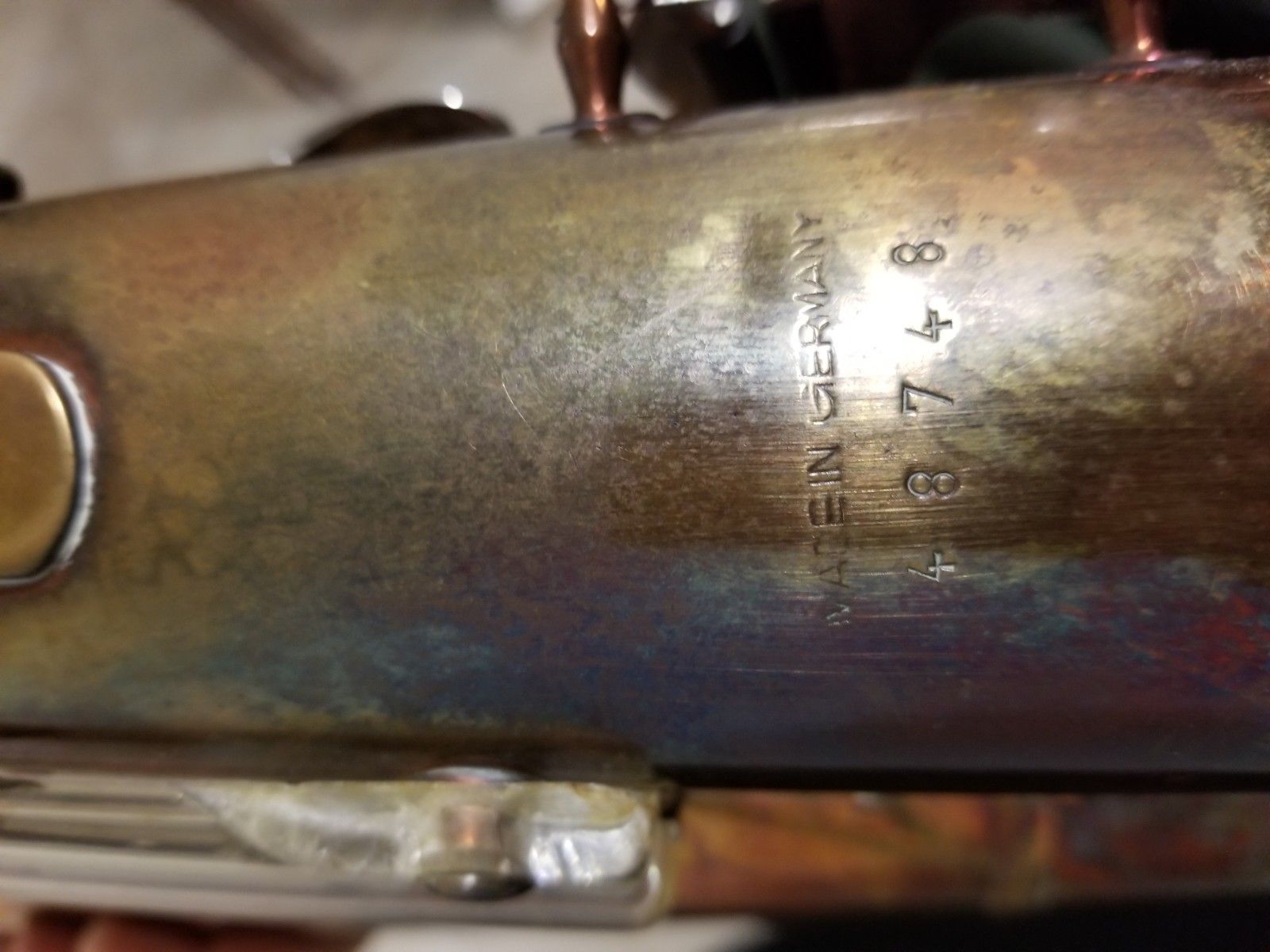 Last edited: